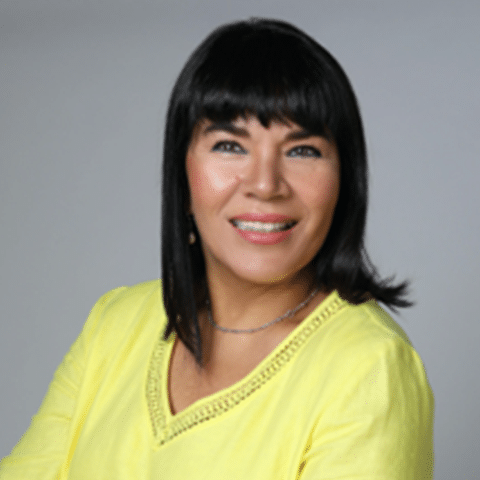 Daniella Russell
Breast Cancer
Dr. Abdullah Hossami is one of the most important people in our life and these are the reasons why. When we first met Dr. Hossami on Skype whilst interviewing various destination clinics to decide on the most appropriate place to attend for a journey of healing Breast Cancer, Dr. Hossami instantly emanated Hope, sound knowledge, answers and instant consideration.
As soon as we met Dr. Hossami at the Clinic, the strength of his calm nature, his instant reassurance even when delivering further unexpected news on how my cancer had spread and how he assured us that this was manageable under his treatment plan
Four years later, feeling amazing and loving life, thank you Dr. Hossami, as he has been our tower of strength for both my husband and I, as patient and as a loved one who has the emotional burden of a patient.  He has become a part of our family for his constant guidance and support.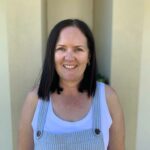 Alison Gosper
Breast Cancer
In November 2018 at 39 years old I was diagnosed with Stage 4 breast cancer, absolutely devastated and in total shock at my diagnosis I could not stop thinking about my young family. It was then that I realised there were very little treatment options available to me that didn't come with a death sentence.
I started researching my options! Not accepting the prognosis I was given I then saw an integrative Medical Practitioner who pointed me in the direction of Dr Hossami. Dr Hossami is the most amazing caring Dr I have ever met, not only did he give me hope, he also made me feel safe at the same time. It was then that Dr Hossami made a treatment protocol especially for me.
I have never met a Dr that genuinely cares as much as he does and truly just wants to help you get well. With Dr Hossami's ongoing support and guidance my results are continuing to improve, and I feel great!! I have complete faith and trust in my individual treatment plan and would highly recommend anyone who is looking for a DR to treat you as an individual and not as another cancer statistic.
Enas Abdelfatah
Breast Cancer
When I was diagnosed with breast cancer last year, it felt like the world has stopped for me. I was so devastated and desperate.
I had been hopeless when I had a consultation with Dr. Hossami. That day, he gave me hope and it wasn't false. He guided me and made me a personalized treatment plan.
I felt better each day not only because of the effective treatment but also because of the moral support he always gave me and here I am, one year later, cancer-free and standing strong. Thank you, Dr. Hossami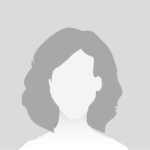 Leticia Dyer
Breast Cancer
I would like to introduce myself, my name is Leticia Dyer and I am 47 years of age. I am so fortunate that Dr Hossami has been treating me for two types of breast cancer since 2017.
The cancer had spread to the bones in 2016 and again in 2019, both times Dr Hossami has successfully treated my condition.
My recent scan reported no evidence of active cancer or metastasis. I cannot explain although any mother would understand, I have 3 children my youngest only 7 years old. Since being diagnosed with a brain tumour at 28 years of age and only having 2 children at the time.
I have always held onto the belief that I wanted to and have to be here for my children! I have had previous surgeries for the brain and breast. I would not be able to watch my children grow up if it wasn't for Dr Hossami treating my breast cancer. I was devastated in 2017 when I was asked if I would like to receive palliative care at home or in a hospice. My journey has incurred many challenges and hurdles along the way but by having Dr Hossami walking beside me, I am not alone! I am so fortunate to have a doctor that not only is a master in his field but believes and cares about me.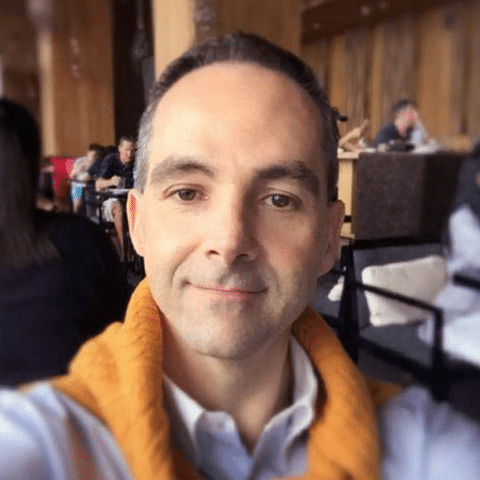 Steven Slater
Acinic Cell Carcinoma
In 2016 when I started my search for alternative cancer treatments, I came up with a total list of 22 clinics from all around the world (from Mexico to Thailand).
After so many thorough consultations I finally shortlisted to 3 clinics and in the end, following an intensive 3-hour face-to-face consultation with Dr. Hossami in Bangkok, I was totally convinced that he was, without a doubt my best option moving forward.
Dr. Hossami is highly knowledgeable in all aspects of cancer therapies from conventional treatments (such as chemotherapies, immunotherapies, radiotherapy, etc…) to alternative therapies (including natural treatments, Hyperthermia, Oxygen therapies, etc…). His extensive knowledge went even further in the field of immune system support therapies, nutritional science, cancer preventative protocols, and so on.
A caring, understanding and results driven professional whom went the extra step in making sure I clearly understood the treatments, side effects, mechanisms of action and expected outcomes.
I have a very rare cancer (stage 4) and thus far he has significantly reduced my tumour load and with his continued focus and support we expect to see even further tumour load reduction on my next scan with the final goal of NED within the next 6-12 months!!  Whilst being under his care I have witnessed some of his other stage 4 cancer patients respond with spectacular results. I can always remember a young girl who was brought into the clinic in a wheelchair with a very poor stage 4 condition, and 7 weeks later she was walking around bursting with energy with a massive reduction in her tumour burden. What a result!  I know there are no guarantees with cancer, but I do believe that given the right combination of treatments, a full recovery is possible and that is what Dr. Hossami strives for with all his patients.
In conclusion, I would have no hesitation in recommending Dr. Hossami's services to any cancer patient with any stage of disease.  If only the world had more of doctors like him…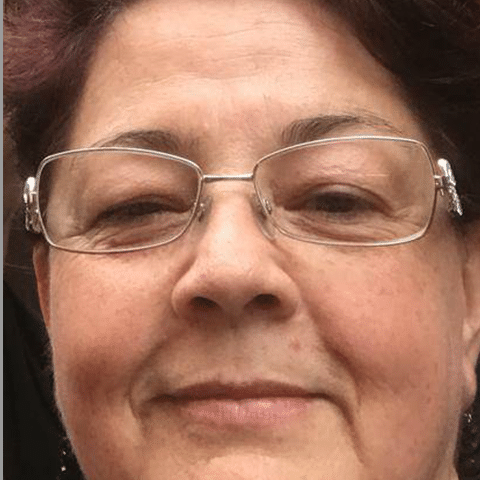 Karen Filby
Lung Cancer
You have Stage 4 Lung Cancer and there are no treatment options and we estimate you have about 3 months to live.  We suggest you go home and get your affairs in order and make the best of the time you have left.
I heard these words and thought but I am willing to fight, I need to find someone that is willing to fight with me and for me.  I stumbled around broken, frightened and distraught and heard the same diagnosis over and over.
Through my search I found my Integrative Medical Practitioner who spoke to me about Dr Hossami and his individual plans to treat and fight cancer.  I remember my first conversation he explained my cancer to me, which had not happened before.  He told me how he would go about treating it and that he would do a treatment protocol that was all about me and my cancer.  He gave me hope and to someone with cancer that is such a gift.
Dr Hossami makes you feel that you are the only person with cancer he is helping. He is always available and supportive. His level of knowledge is, in my opinion, limitless.  He treated me holistically, understanding the emotional support that was required to overcome my fear and keep my stress in check.  He was always there with soothing words and wise counsel to keep me on track and believing.
Dr Hossami provided me with an individual treatment protocol and monitored me every step of the way.  He educated me about my plan and why he was treating me and what results he believed we would achieve.  I owe this man my life.  He says it was a team effort, maybe so, but with any team there needs to be an effective leader and that is Dr Hossami.
In Dr Hossami I found that person I needed to fight with me and for me.  I Have gone from 3 months to live in September 2018 to sitting here now in June 2020 looking at a very long and bright future and quite frankly feeling fantastic.
I can not recommend Dr Hossami enough or use the right words to truly give credit to how gifted he is.  He is a genius and I am proud to call him my Doctor and my lifelong friend.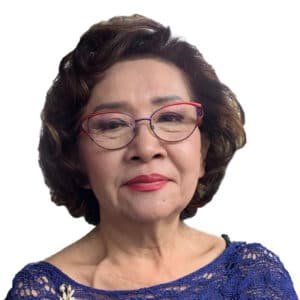 Ratchaneeporn Chunhabodee
Colon Cancer
In July 2017, at the age of 63, I was diagnosed with a colon cancer stage 3, metastasized to the other organs in my abdomen. It was inoperable and so chemotherapy was highly recommended as the option. I did not want the chemotherapy because I know what it could do to my internal organs, immune system, and healthy cells. In fact, I have been quite sensitive with conventional medicines since I was young, so I was so afraid that chemotherapy would destroy me even before the cancer would do. At that time, I was extremely worried and feeling despaired.
I started to search for options and second opinions, and I found Dr. Hossami. He explained to me so clearly about my cancer and what could be the treatments for it. This involves the combination of both conventional and alternative, with no harsh side effects as the chemotherapy. Not only that he is very knowledgeable, he is also a true caring person. He gave me hope, more strength to fight, and I trusted him wholeheartedly as my doctor.
Apart from his advice on treatments, Dr. Hossami also guided me with what to eat and how to live my daily life which made me feel even more confident that my condition would be manageable and I would get better.
I have been keeping in regular touch with him for advices since. I rely on his invaluable suggestions regarding things that would help me stay away from the cancer such as diets and nutrition, supplements, and lifestyle. He also reviews my blood test results every 3 months and scan every 6 months.
Now it is July 2020, 3 years exactly after being diagnosed, my scan is clear, my tumor marker is in range, and I feel absolutely fine. I am very thankful and blessed that I have met such a wonderful coach like him.
Register for No obligation Phone Call